With the new BEYOND hearing aid from Widex you can enjoy the best that life has to offer.
With leading edge sound and Bluetooth connectivity, Widex BEYOND gived you the best experience possible, based on where you happen to find yourself – whether it's in your car, at a concert or on a busy street.
You don't have to find the ideal listening conditions – they're created for you no matter where you are.
Your always in control with the Widex BEYOND app which is fully customizable, it's easy to use and lets you stream music and more.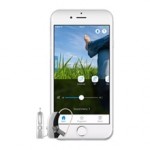 BEYOND lets you experience sound just the way you like it.
The Widex BEYOND is now availble at Preston Hearing Centre contact us to arrange a free trial