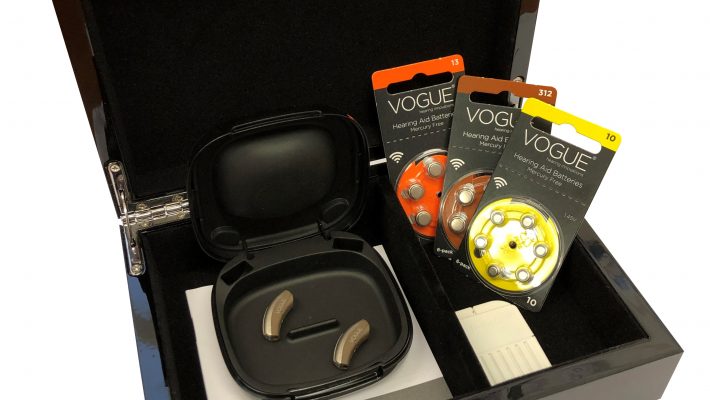 Vogue Exclusive Hearing Innovations
Hearing loss tends to creep up on us over time with the ability to hear gradually worsening over many years.
Taking the decision to treat hearing loss can be difficult and unsettling. Because of this, it's extremely important to have a good understanding about the journey about to be undertaken.
The Vogue Fitting Protocol
Vogue Hearing Innovations isn't just about hearing aids, it's about the client. The unique fitting protocol puts incredible detail into the hearing assessment, the fitting of the hearing devices and scheduled aftercare.
With Vogue sounds are introduced slowly over the first months, sounds the client may not even be aware have been missing. The speed at which these sounds are processed is catered for in the brain. As we are all unique each person needs to progress at their own pace and the Vogue Protocol is designed to do this.
Vogue Hearing Devices
Vogue hearing devices use the latest technology to deliver the best results possible. During the journey, the Protocol allows the devices to be adjusted during aftercare based on lifestyle and experiences so far. Remember, everyone is unique and what may be right for one may not be right for another
Vogue hearing devices are available in a number of different styles. From a tiny, almost invisible CIC (completely in the canal) model, to a small RIC (receiver in the canal), suitable for more severe losses. There is a Vogue model to suit everyone.
Why Choose Vogue?
Vogue has been developed by independent audiologists for independent audiologists. It's technology and fitting protocol allow hearing specialists to deliver the highest levels of service and aftercare with the latest technology available. It's only available from an approved independent Vogue dispenser and is not available from the high street chains.
Testimonial from Ben Cohen MBE
"I was fitted with Vogue hearing aids and after a few consultations and fine tuning sessions I now hear better than ever. The sound is so clear and very natural. My phone calls are streamed to both ears, which means I hear phone calls better than most people! My TV also streams clearly to my hearing aids. With hindsight, I could have saved lots of time if I had gone to a Vogue hearing specialist first and invested in these brilliant hearing aids."