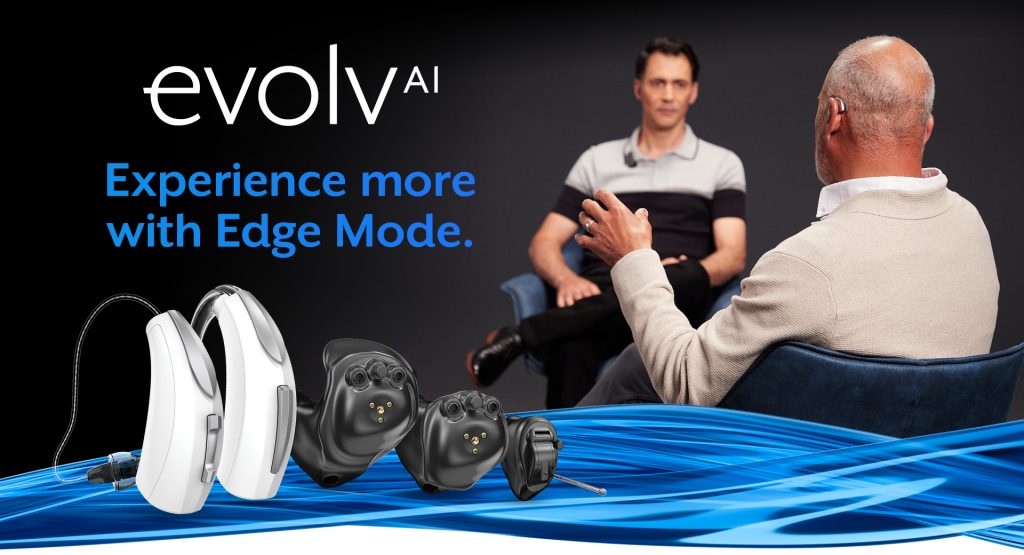 Edge Mode is an on-demand feature of Evolv AI hearing aids that enables instant, powerful noise management and speech audibility adjustments when hearing aid users need it most. And now upgraded to optimise the most complex listening environments, such as speech during transportation and low-level restaurant noise.
Edge Mode helps to improve the listening experience by providing hearing aid users with an easy, on-demand way to enhance speech understanding and listening comfort in those extra challenging instances, without the need for manual programs.
Edge Mode provides a personalised experience for the hearing aid user. Regardless of the situation or the specific acoustic challenges, Edge Mode will optimise for comfort or clarity, when the hearing aid user needs it most. This means no need for extensive fine-tuning or manual programmed memories.