WIDEX TV PLAY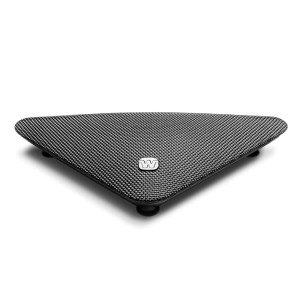 WIDEX TV PLAY™ lets you enjoy outstanding TV sound through your hearing aids. TV PLAY™ is easy to set up, provides direct stereo streaming to your ears – and has discreet design with outstanding sound quality. Just play and stay connected.
BIG TV MOMENTS DESERVE THE BEST SOUND
Whether you want to get updated on the latest TV news or just relax with a movie, TV PLAY™ helps you hear the sound from the TV better.
TV PLAY™ lets you fully enjoy what you want to see and hear through your hearing aids. With the dual antenna technology, TV PLAY™ offers maximum streaming stability, so you will never miss out on important TV moments.
HEAR IT YOUR WAY
Would you like to control the sound through your smartphone? Or do you just need a remote control?
With TV PLAY™ you can change programs and volume on your hearing aid, with an RC-DEX control, or via an app on your smartphone. With the smartphone app you can also balance TV volume with ambient sounds or conversation. It's up to you what you want to hear.
AWARD-WINNING DESIGN AND EASY SET-UP
Tired of yet another TV device disturbing the aesthetics of your living room? TV PLAY™'s award-winning design is easy on the eyes. With its minimalistic and elegant design, TV PLAY™ fits naturally into a modern home and lifestyle.
You can choose to place it on display or discreetly behind the TV. The only thing sleeker than its shape is the set-up process: 1-2-3 – and you're all set.
CONTROL WHAT YOU HEAR – WITH YOUR SMARTPHONE
With the WIDEX MOMENT™ app, you can adjust the volume of the TV and the volume of the hearing aids independently.
You can choose the right balance between the TV sound and the surrounding sounds and conversations. This way you can keep interacting with people around you, never missing an important moment.